Pro Eco Life - Karol Dolega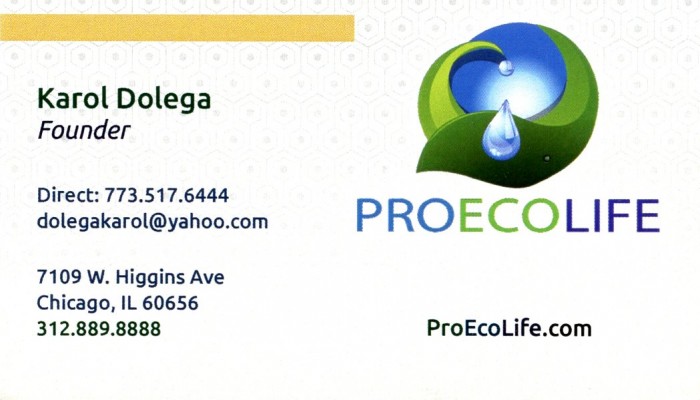 call now
7109 W Higgins Ave
Chicago
IL 60656
United States
3128898888
Polish, English
News
10/17/2019
Drinking water that has been purified keeps out harmful contaminants and bacteria that can cause illness and even death. Chlorine, a chemical disinfectant commonly used to clean pool water, is notorious for being in our daily drinking water. There are also a whole slew of metals and chemicals that wind up in our water supply. Rust, sand and dirt from older pipes can be found in tap water as well as bacteria. E. Coli, Giardia and other bacteria can contaminate water and are usually too late to spot until an outbreak occurs. Purified water eliminates contaminants, bacteria, metals, chemicals, etc. to give you the healthiest and most refreshing form of water you can find.
10/09/2019
TO FULLY NOURISH YOUR BODY, DRINK WATER-BASED LIQUIDS WITH EVERY MEAL, CONSUME FLUID BEFORE YOU ARE THIRSTY AND EAT YOUR WATER.
10/03/2019
In the end, the benefits of reverse osmosis systems far outweigh any other type of water output available today. Not only is this better for your health, your home and the environment but it gives you a peace of mind knowing that what you are taking into your body is clean, pure and able to help replenish and hydrate your cells. The difference is astounding and when you are finally ready to make the leap, only the cleanest water awaits you!