Back
Classic Realty Group - Ewa Krzywiec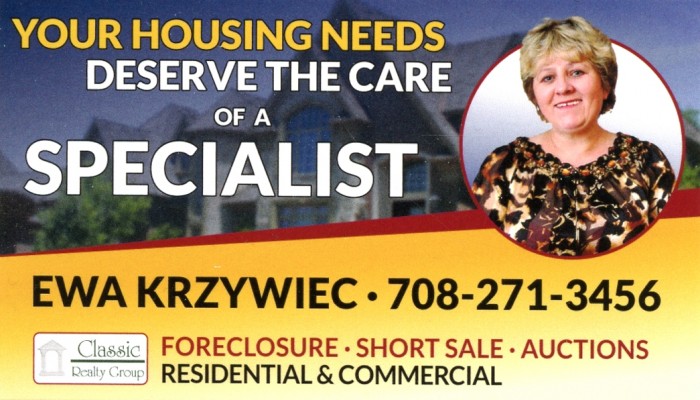 15000 S Cicero Ave.
Suite 2A
Oak Forest
IL 60452
United States

7082713456

http://www.classicrealtyillinois.com

English, Polish, Russian

Real Estate Agents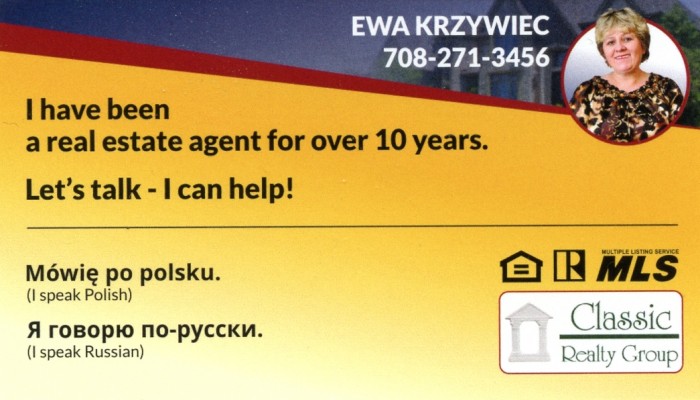 Classic Realty Group is an Independent, full service real estate agency that serves the entire Chicago area and its collar counties. Our agents are some of the best in the business energetic, professional, and responsive to their client's needs with most having a decade or more of real estate experience. With more than 175 agents, our collective experience provides our clients with the most comprehensive, in depth understanding of Chicago's many neighborhoods and the latest trends underway in them.