Classifieds
TerminalGR Classified Site is a website where anyone can post ads for free in any category.
Thanks to classified site www.classifiedcloud.site, any posting can be immediately available to the public anywhere in the world. Sell, buy, give away or receive for free stuff, and promote your business or services through our site for free.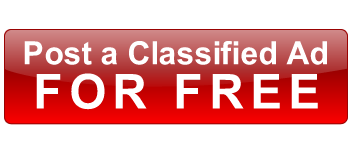 If you have a verified business card at www.terminalgr.com, you can also publish your ads for free in the premium section of the featured ads on the main page.
You can verify your business card by using the free AD2018 code (your code) which must be entered in the Business Card Verification Request Form.
The website does not have your business card? Do not worry, we'll send you an envelope to send us your business card by mail.
TerminalGR Classified Site is a very easy to use and friendly portal for every user. The publication does not require a complicated registration and publication process, all you need to do is enter your email address and set a password and then enter the details of the advertisement by filling out a simple step by step form and publishing the advertisement.

TerminalGR Classified Site gives you the ability to publish announcements on Facebook, Twitter, Pinterest, Google+, Linkedin, Flipboard and also to around 190 other internet portals available around the world, a
nd if you have a verified business card at www.TerminalGR.com, your ad will be published by us free on
TerminalGR
Classified Facebook and Twitter profile.